Acer unveiled his laptop Predator X 21 at IFA 2016.It is the first Gaming laptop with a curved screen in a notebook.
This announcement at IFA 2016 reinforces the dedication of Acer in the premium gaming area with a focus on expanding the number of high-performance Predator available to enthusiasts worldwide.
The Predator 21 X Official Presentation
The Predator 21 X : The New Sheriff in Town
The Predator 21 X is a flagship model in the series of gaming notebooks from Acer and is more advanced than any other laptop in the market today. It is the first notebook in the world to offer a 21-inch curved screen (2560 x 1080) with IPS technology and a wide viewing angle for superior gaming experience. To carry immersion in games beyond a simple notebook The Predator also includes a reading technology, Tobii eye movement to a new method of control that is more intuitive and natural. This integrated hardware (sensors for infrared and software) unlocks a new facet in the games.
Reading the eye movement of a player through software, The Predator introduces new interactions as point, identifies enemies and takes cover by just looking at the objects on the screen. Reading eye movement also improves the gaming experience by offering endless views while navigating the highways and roads of video games.

With 7th generation Intel Core processors and dual graphics card NVIDIA GeForce GTX 1080 in SLI, the Predator 21 X leads to AAA gaming experience.The curved screen also incorporates NVIDIA G-SYNC technology to enable smooth gameplay and unerring in any scenario. The visuals are not the only star of the show : the Predator 21 X also includes SoundPound 4.2+ (4 speakers and 2 subwoofers), 3-way audio and Dolby audio for total enjoyment. The notebook also includes an advanced cooling architecture with 5 fans, 3 of which are Aeroblade ultra-fine metal fans, which draws the excessive heat giving you a performance without interruption.
The Predator 21 X incorporates a complete mechanical keyboard with Cherry MX switches and RGB backlight customizable for each key. In addition to its curved shape, the keypad on the Predator X 21 has a unique design and can be transformed into a precise touch-pad.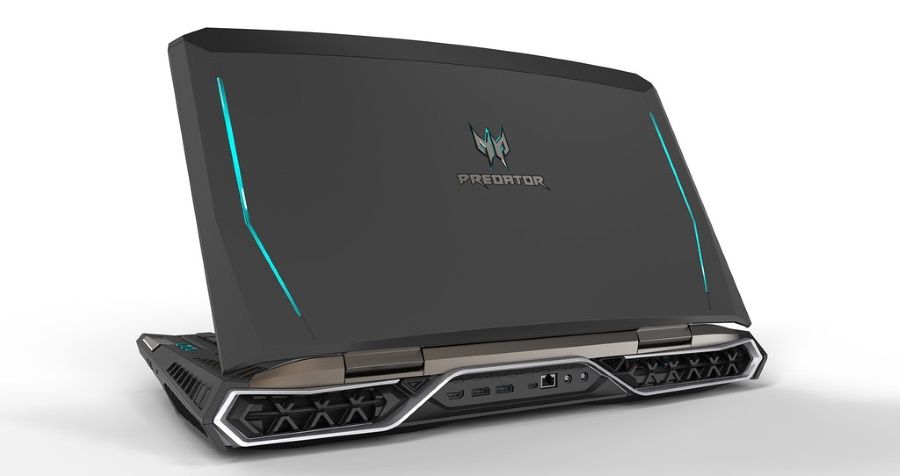 New Monitors Eye-Tracking Revealed
In addition to the notebook top of the range, Acer announced three new monitors for Predator games that also integrate reading technology Tobii eye movement. Each monitor features NVIDIA G-SYNC and high refresh rates for smoother gaming experience without lag.
The new displays for Predator games are available in different sizes and configurations to appeal a broad range of users wanting to take their game to a new level:
• Predator Z271T: 27″ Curved Screen (Curvature of 1800R), FHD 1920 x 1080 (144 Hz)
• Predator XB251HQT: 24.5″ Flat Screen ZeroFrame, FHD 1920 x 1080 (240 Hz)
• Predator XB271HUT: 27″ Flat Screen ZeroFrame, WQHD 2560 x 1440 (165 Hz)
GPU Update for Best Performance
At this year's IFA in Berlin, Acer also announced updates to its GPU for notebooks Predator games 15 and 17. The new versions include GPUs with the new NVIDIA Pascal architecture until NVIDIA GeForce 1070 and Windows 10. This allows notebooks to feed the latest VR equipment dynamically.
Pricing and Availability
• The Predator Z271T will be available in October with prices from € 799.
• The Predator XB271HUT will be available in October with prices from € 899.
Hands on Predator 21 X