The Google is one of the great companies in the information industry, it is not linked only to its online search engine, whenever possible studies all sectors of technology. The company makes robotic research, internet and more; New rumors claim that one of their acquisitions is preparing a new security camera. The Nest may be developing a new accessory that will help consumer safety.
Some images surfaced on the Internet showing a new product of Nest, a company acquired by Google for some time. Information indicates that the company is already testing the device a few months ago. The FCC certification came on the morning of Thursday (11/6), confirming the Nest's plans to launch a new camera . There is no way of knowing if it is the same of the leaked images, but is likely to be.
According to DroidLife sources, the new camera will be presented next week during an event.By the time the Nest did not comment on the matter, Google also revealed no information
The FCC certification can serve as a reference for the "light" on the specifications of the new product. The camera will most likely be launched with bluetooth connectivity and quality should be 1080p . There is more information, but perhaps we can get it right at the event which will take place next week.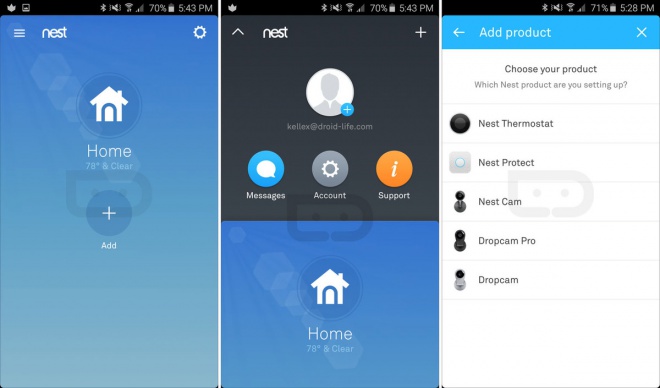 In addition, the company will release an update to the official app from Nest soon. With the app users can use an interface that integrates all the possibilities that the company offers.The upgrade will transform the app into a center to manage all connected products Nest.
Source : droid-life